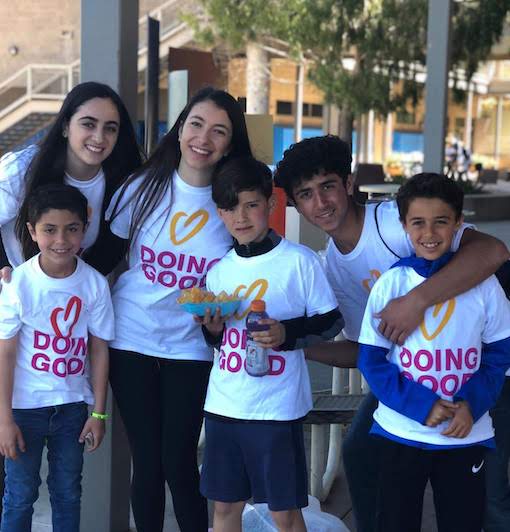 Hands On Giving
Our Tikun Olam (Fix the World) Program teaches our Chanichim and their families the value of "Giving". We provide hands-on opportunities to do community service and social work, to make a difference in the world.
In partnership with more than 20 non-profit organizations, we develop, create and implement projects and activities to benefit those in need. Our goal is to ignite empathy, love, compassion, determination and motivation in our young people and their families to help others, honoring fundamental values of Judaism such as Bikur Holim, Tzedaka, Tikun Olam, etc.
Together we work to benefit the: homeless, veterans, animals, elderly, sick, victims of natural disasters,victims of domestic violence, etc., in San Diego, Tijuana and sometimes in other parts of the world.
Good Deeds Day
Good Deeds Day is an annual tradition of good deeds. All over the world, hundreds of thousands choose to volunteer and help others, putting into practice the simple idea that every single person can do something good, be it large or small, to improve the lives of others and positively change the world.
Good Deeds Day is an international initiative that started in 2007 in Israel. Today we are 108 Countries participating. At the Ken we are proud to celebrate this amazing tradition with our families since 2014. We create a whole day of giving. More than 250 children work to benefit local non-profit organizations in San Diego and Tijuana.
Good Deeds Day is an amazing day for us to give closure to our yearly Hands on Giving Calendar, it provides our Chanichim and their volunteer families an opportunity to work together in a single day, benefiting more than 15 non-profit organizations, It is a very emotional day, inspiring and full of good energy.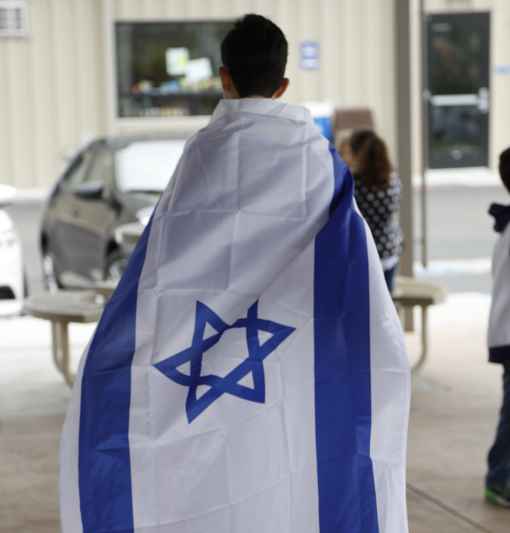 Israel Project
Project Israel instills knowledge about Israel through activities, experiences and conferences within the Tnua and in the community in general, with the aim that this knowledge leads us to love and defend the State of Israel.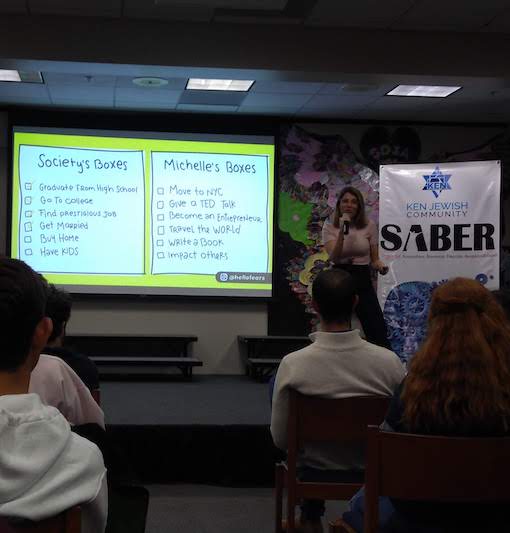 SABER
Spanish acronym for safety, self-esteem, well-being, choices and responsibility
SABER is a program designed in conjunction with Dr. David Szydlo to educate, inform and guide parents and children providing them with the appropriate tools for smart decision-making.
We achieve this goal through group activities, workshops and conferences.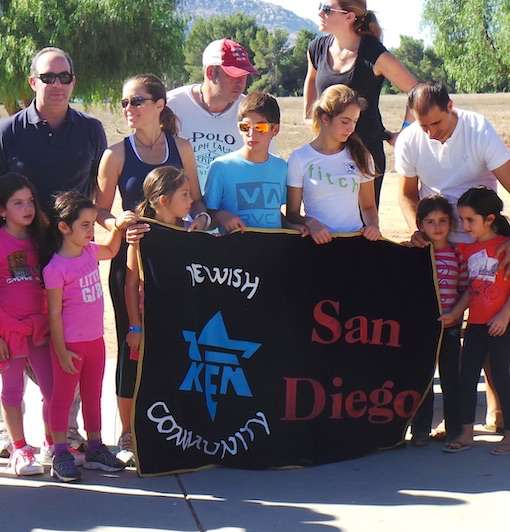 Camp Mishpacha
Once a year this camp is held for the families of the Ken in which peulot, workshops and activities are developed, with the aim that all attendees spend a pleasant weekend, full of fun and joys, camping with their family.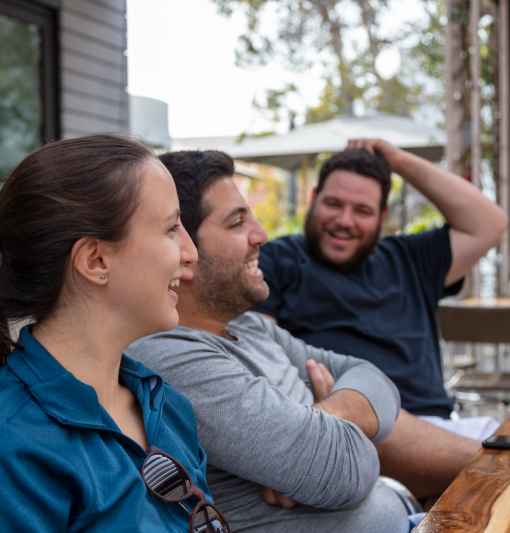 Chai+
This program arises from the need to welcome young people in San Diego between the ages of 18-35 to foster the connection and closeness among its members and enrich their social and professional life, as well as their connection with the Jewish people and Israel. Getting the graduated members of the Ken to return to live in San Diego once they leave the university. To generate a young and strong community.
The goals for the program are:
Generate monthly activities that enrich the social life of our members, publicizing the project and positioning ourselves in the community.
To be the meeting point for young adults in the community, who enrich their social, personal and professional life
Create an autonomous movement of young Jews who maintain their connection to the community, Judaism, and plant roots in San Diego for future generations.
Create the necessary incentives for youth to settle permanently in San Diego.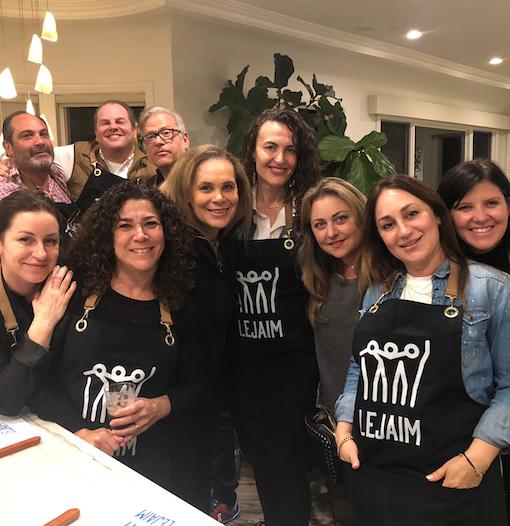 Lechaim
Lechaim is a program offered by Ken to adults with the aim of being a forum for coexistence and Jewish enrichment and culture. Offering activities, meetings, talks, classes, etc. In order to provide them with active community life. In this way we seek to foster ties between members of the community that subsist over time.
Lechaim's activities are open to all adult (male and female) active or inactive members of the Ken. You just have to register for the activities that interest you and enjoy community life.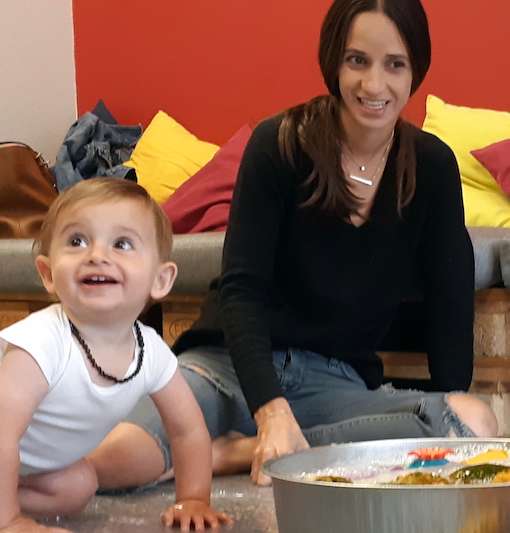 TinoKen
TinoKen is an early "welcome to the Ken" program created for parents with babies and toddlers ages 0 - 4 years old. Tinoken offers activities, playdates, parenting classes, mommy/daddy and me classes and experiences that allow children and their parents to explore music, art, motor skills, etc.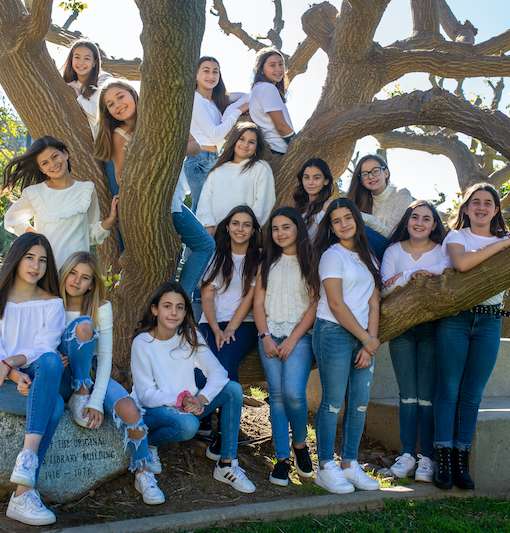 Bat Mitzvah
The Bat Mitzvah program was created to assist young women in our community in their transition to adolescence, as well as to strengthen their personal, social, Zionist, and Jewish identity through a dynamic course and life activities. The Bat Mitzvah program will be based on the fundamental principles of the Jewish people.
During their meetings, the Banot (Bnot) will participate in peulot, talks, outings and special activities that promote self-esteem, group integration and a sense of belonging, this being an essential aspect of the program. The committee will choose a topic that will be given special emphasis during the course and the ceremony.
In the course of the program the Banot (Bnot) will comply with the Jewish values ​​of Tikun Olam and Tzedaká. The Banot (Bnot) prepare for the final ceremony that will represent the culmination of the course. Through Dances, theater and audiovisuals they will explore: creativity, imagination and cooperation. You will enjoy a personal and collective achievement that will mark your life forever.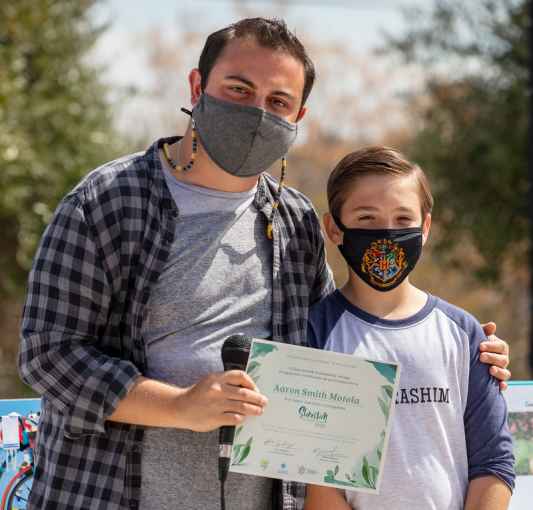 Shorashim
The Ken is proud to participate in the My Family Story program at the ANU Museum of the Jewish People (formerly Beit Hatfutsot) in Tel Aviv, Israel. Along with the museum, we offer 9 group sessions and a family trip to Mexico City. This wonderful program encourages the participation of parents and fifth grade Chanichim who want to participate. The Ken Shorashim Program is intended to create family memories, improve communication, and strengthen ties within each family.
In addition to connecting participants to their family roots and promoting meaningful encounters within our families, the goal of this program is to produce a creative / artistic presentation that represents the participants' family history. The ANU Museum of the Jewish People considers its mission to create exhibitions that represent the many stories of the Jewish people through the centuries. Participants are encouraged to be creative and find expression for all their ideas and talents in their Shorashim projects.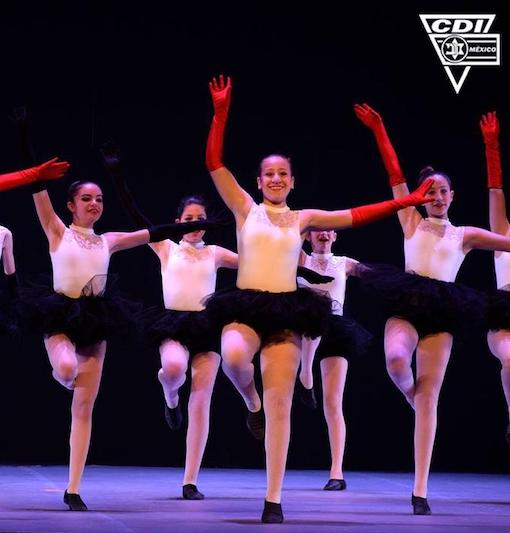 Lehatjil
The Aviv Festival is one of the most important cultural and artistic events of the Israelite Sports Center in Mexico with more than 2,000 dancers and 4,000 spectators. Year after year the Festival Aviv presents a great dance movement.
The Ken offers the opportunity to participate in this great community event for the Chanijim from 7th to 9th grade with the Lehatjil group. The Chanichim prepare for months to be able to attend the festival presenting a dance that represents our community.
Lehatjil's participation in the Festival Aviv includes a trip to Mexico with the group, walks through typical places in Mexico, meetings with other international delegations, among other activities.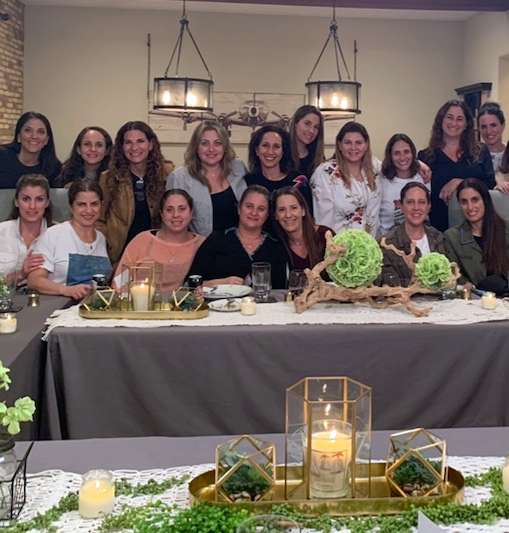 Ohr Ami
Ohr Ami is the welcome door to the Ken Jewish Community, the heart in the happiest days and that blanket that warms us in the most difficult moments, knowing that we are not alone and that we are part of a community.
Ohr Ami, through her volunteers offers distribution of:
Welcome basket for families who come to live in San Diego
Birth basket
Duel basket
Shlema Refuah Basket
Each of them includes a special blessing and everything necessary to carry out the Shabbat ceremony
In necessary cases, preparation and distribution of homemade food for the sick, patients in recovery and Shive.
Ohr Ami represents the Ken in its family's homes in order to transmit support and community presence to them in the most important moments of her life.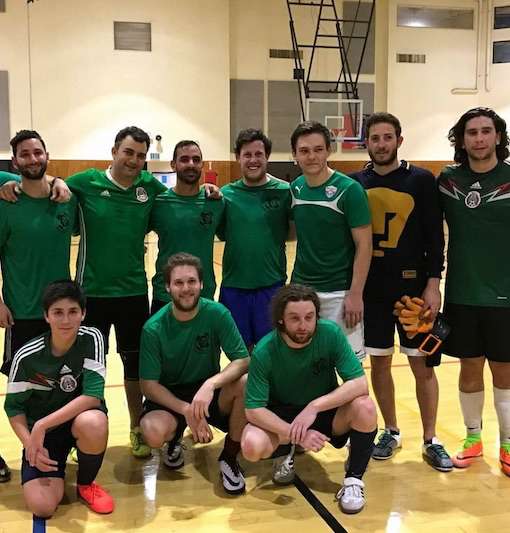 Indoor Soccer
Weekly soccer tournament played at the JCC facilities. These games take place on Tuesday nights and are divided into seasons of between 12-16 sessions.
This program is open to the entire Jewish community in San Diego, for players 15 years and older.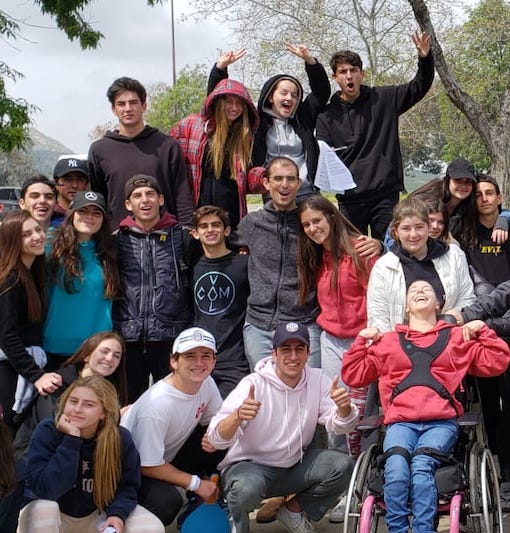 Inclusion
The inclusion program seeks to help in all possible ways so children and youth with special needs can enjoy, in the best way, the programs and activities that our community offers.