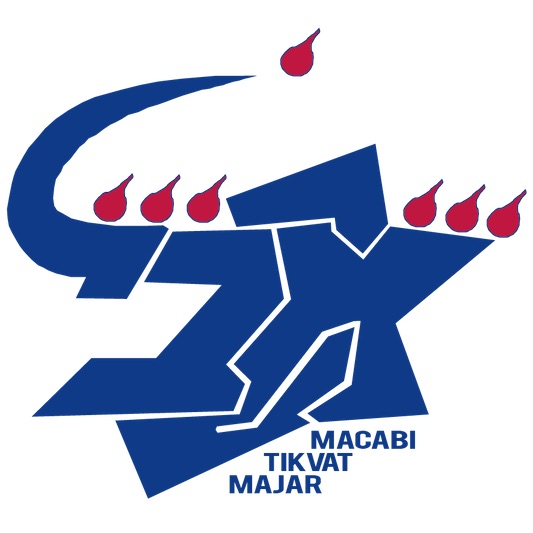 Tnua
Maccabi Tikvat Majar is the community's youth movement (Tnua in Hebrew). It brings brings together each Saturday, in a healthy and fun environment, children and teens between the ages of 3 and 18 to transmit, through non-formal educational activities, content about Judaism, universal values, leadership, Zionism, Maccabee values, among others.
The movement is affiliated with the Maccabi World Union.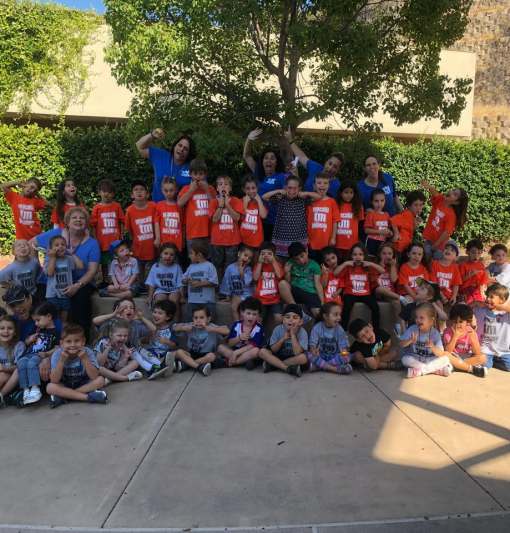 Mini Maccabi
Mini Maccabi is a program designed for children from 3 to 5 years old guided by professional teachers. Our primary focus is to provide our Chanichim with Jewish education and Maccabean values ​​in the most age-appropriate way.
Learning takes place in a safe and informal environment that embraces the importance of Tnua, Jewish roots, festivals, traditions, and love of nature and Israel. Most importantly, children are prepared for the transition to Maccabi Youth.
Main Activities
Mini Marathon: An activity focused on teaching the Chanichim to become aware and the process of raising money and participate as a group for a particular project that changes the lives of those most in need.
Mini Broadway: Where all the artistic revelations come together on this special day.
A Day in Israel: The experience of living in Israel.
Passover Seder: Preparation and highlight the most important of the holiday.
Mini Majane: A nighttime experience like the real Majane (Camp).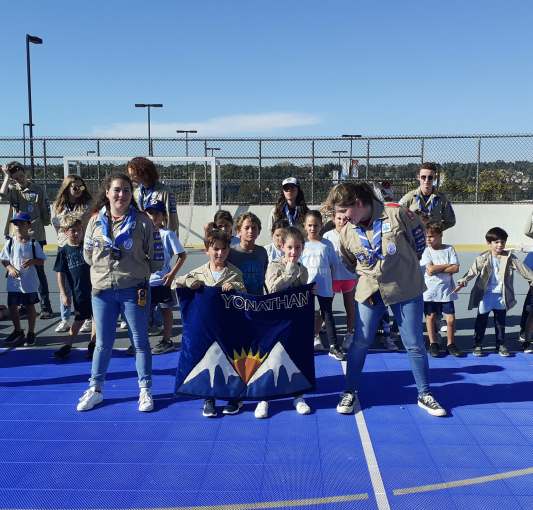 Maccabi
The youth movement is the heart of the Community and was created so that every Saturday, Madrichim (educator teens from 16 to 18 years old) lead groups of Janichim, from 6 to 15 years old, in non-formal educational activities and dynamics, to transmit them knowledge related to universal values, Judaism, Zionism, Maccabean values, personal formation, among many others. All activities are structured within an annual educational program, developed and supervised by the Youth Director and the Roshim (leaders of the Tnua).
Takanon
In our Takanon we find the Maccabean identity, the history of our community, the symbols that identify us as a Jewish-Zionist youth movement and many other elements that reinforce our belonging to and love for the Tnua. We invite you to explore the version in English or Spanish, prepared for Yonathan, Yehuda, and Shimon.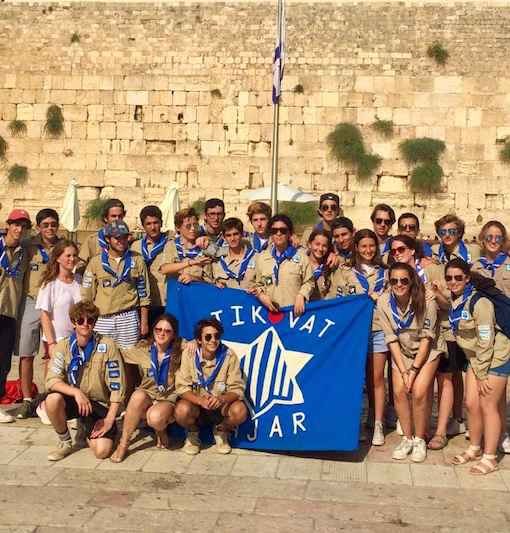 Aluma
Aluma is the program to train the future Madrichim and leaders of the movement, between 15 and 16 years old, which consists of preparing, motivating and providing the tools for the future Madrichim of Maccabi, promoting leadership and activism connecting young people with Judaism, Israel and its community.
The program is led by professionals who, with their experience, design activities, workshops, talks, outings and experiences that help meet the objective of training the future leaders of the movement and the community. Aluma culminates with a 30-day trip to Israel where participants can live up close and learn about Israel in an experiential way.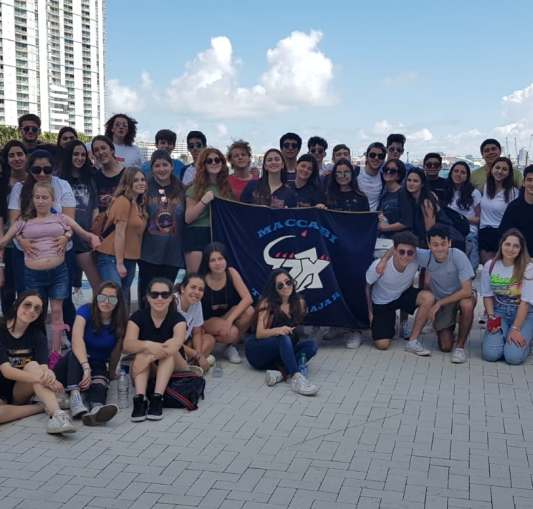 Madrichim
The Madrichim program seeks to offer tools to promote their leadership, take root in their Jewish identity and encourage their creativity. This program seeks to boost the capacities of each Madrich, at the same time that it offers them a space of belonging and friendship to continue developing socially.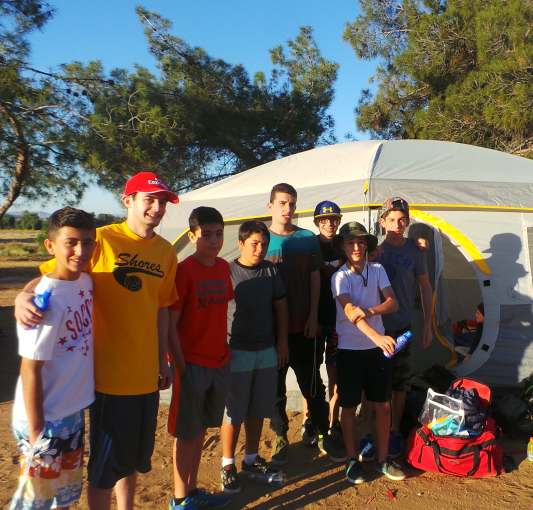 Majane
It is the annual Macabi Tikvat Majar camp. For 3 days and 2 nights all the Madrichim and Janichim of the Tnua immerse themselves in an incredible adventure, full of activities, workshops, games and unforgettable experiences, surrounded by nature and great friends. During the Machane, volunteer parents help prepare delicious meals for all our Javerim.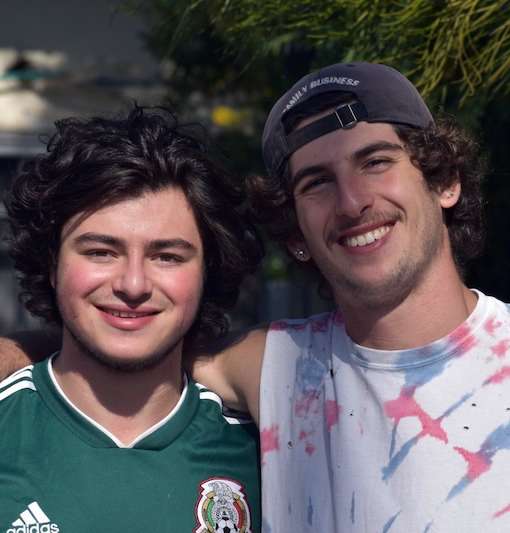 Hajshara
Aimed at young people between 18 and 19 recently graduated from Maccabi. This program proposes spending 10 months in Israel living an unforgettable experience with your friends where they will have the opportunity to train and develop community leadership skills in the Majon Le'Madrijim, train and learn about Israeli culture with the Israeli Defense Army in Marva and participate as a volunteer in the Maguen David Adom emergency system. As well as experiencing life and work in a kibbutz, traveling to Poland as part of a special Shoah module, living in Tel Aviv, and getting to know the whole country with walks and activities.
The participants of this program are from Spain, Mexico, USA, Venezuela, Colombia and Guatemala (September - June). This program is operated by Maccabi World in Israel.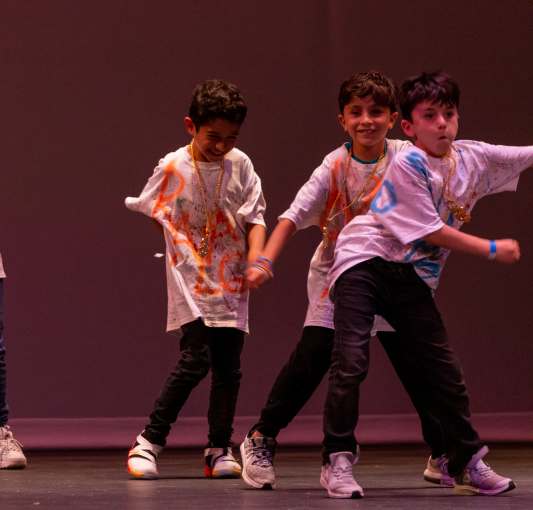 Broadway
The annual Broadway event provides Madrichim and Chanijim with the opportunity to experience the performing world, reinforcing their sense of belonging through teamwork and enabling them to develop their artistic side. Once a year all Maccabi Tikvat Majar members and their families gather in this dance event.